Approach VC serum30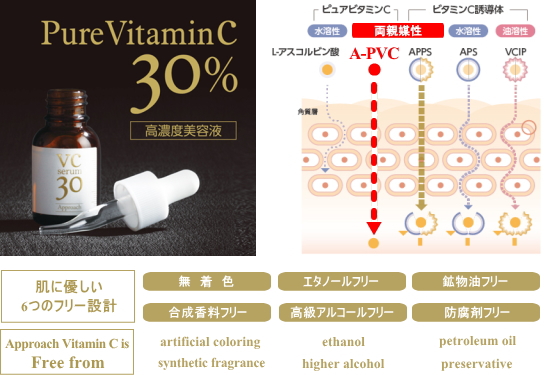 Approach Vitamin C serum contains 30% high concentrated L-ascorbic acid and makes your skin look more beautiful and smooth. This serum prides itself on the A-PVC high osmotic composition that enables the solution to have affinity to both oil and water, and thereby penetrate quickly and directly through the keratin layer of the skin. Approach Vitamin C is used as the intensive skincare for blemishes, wrinkles and acnes; It regulates sebaceous activities and texture, and lessens open pores.
Approach VC serum30 Pure vitamin C -L- Ascorbic Acid
Approach VC serum30 (12ml)
¥16,500
Human Placenta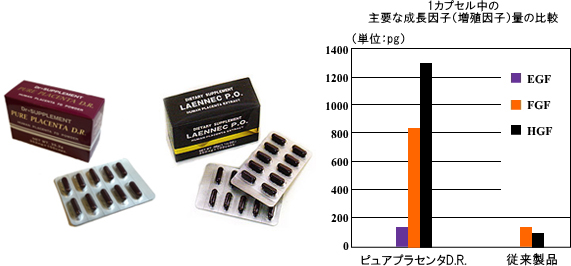 The Placenta is a nutrient-abundant, bioactive cultivating organ produced during pregnancy.
It ensures the healthy development of a fertile egg into a mature fetus. Rich in various cytokines, PurePlacenta D.R. / Laennec P.O. contain freeze-dried pure human placenta derived from safe and healthy full term deliveries in Japan.
2 capsules of PurePlacenta D.R. / Laennec P.O. are the titre equivalent or even more of 1 ampule of usual placenta injections.
Placenta is well known for various health benefits such as reducing fatigue, regeneration of the liver function, activating the immune system, alleviating menopausal symptoms, and brightening the skin.
※Valuable Pure Placenta D.R. / Laennec P.O. are only available from clinics.
Directions -Take two or three capsules per day.
※Maximum 10 boxes.

| Human Placenta | |
| --- | --- |
| Pure Placenta D.R. 1 Box(100 capsules) | ¥19,800 |
| Laennec P.O.  1 Box(100 capsules) | ¥19,800 |
Wakasapri C-Vitamin C 2000mg/3000mg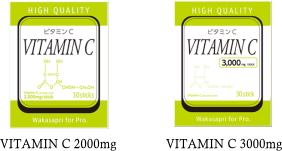 Vitamin C is a water soluble, powerful anti-oxidant that supports numerous body functions.
Recommended daily doses are 1000mg for general health maintenance; and 2000 – 6000mg for beauty and health promotion.
Wakasapri C's high quality Vitamin C is imported from England and manufactured by Molecular Physiological Chemistry Laboratory Inc. in Japan.
Directions
Please take 1 ~ 2 packets a day.
Diluting with a glass of mineral water or carbonated water is recommended.

Wakasapri C - Vitamin C Supplement
2000 mg 1 Box(30 packets)
¥3,240
3000 mg 1 Box(30 packets)
¥4,320
DETOXIFY YOUR BODY WITH VITAMIN C – What you may not know
GSH (Glutathione)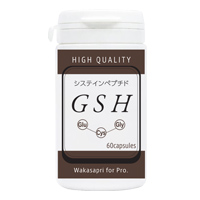 Whitening Effect & Melanin Inhibitor
Glutathione is produced in every cell of the body but decreases with age.
Polypeptides of L-Glutamin Acid, Cysteine and Glycine in a pharmaceutical compound provide the antidote to environmental toxins.
Effects – Whitens, inhibits melanin, detoxifies, accelerates alcohol decomposition, works as an anti-oxidant protecting cells from radical oxygen.
Directions – Take 2 tablets daily.
| Glutathione | |
| --- | --- |
| 1 Bottle (60 capsules) | ¥4,320 |
Dermaviduals®  Our recommended

 10%OFF

All Dermaviduals® products are free of emulsifiers, preservatives, perfume, mineral oils, silicones, dyes, and amines. DMS® (Derma Membrane Structure) is a proprietary component of the Dermaviduals® products that resembles the membrane structure of the natural skin barrier. Dermaviduals® complies with a concept of corneotherapy whose primary goal is to physiologically maintain healthy skin.

Particles can be seen when normal cream is applied on the skin; however, DMS cream infiltrates into the skin to the level where particles cannot be seen even with the electron microscope.
Eyelash Hypotrichosis Treatment
GlashVista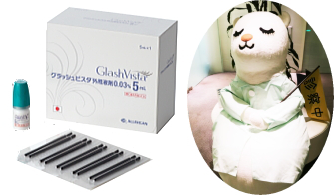 GlashVista is the first and only eyelash hypotrichosis treatment in Japan to have received marketing approval as an ethical drug. It has a strict quality control regime based on domestic standards and is an established product of high quality, safety and effectiveness.
In a clinical trial with Japanese patients, an overall improvement in aspects such as **length, thickness and darkness of eyelashes was confirmed in 88.9% of the subjects after use of GlashVista. Bimatoprast, the active ingredient of GlashVista cutaneous solution has been confirmed to improve the above** aspects of inadequate eyelashes. In the first month of use, results will be seen gradually; becoming noticeable after two months; with maximum results being achieved after four months. The improvement will be felt with one box of GlashVista and growth will continue as long as it is used.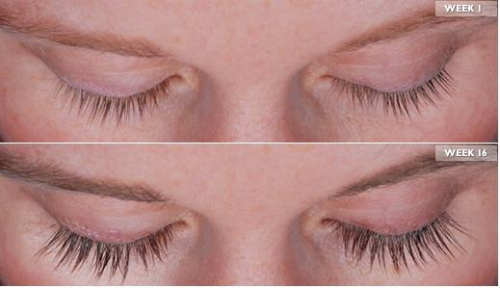 GlashVista
1 box

¥19,250
*Our recommended cosmetics
Lumigan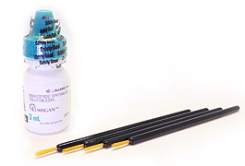 | Lumigan | |
| --- | --- |
| 1 bottle | ¥8,800 |
| 2 bottles | ¥15,400 |
| 3 bottles | ¥19,800 |
| Applicator | ¥100 |
※Maximum 3bottles.
NAVISON DR
for sun protection following treatment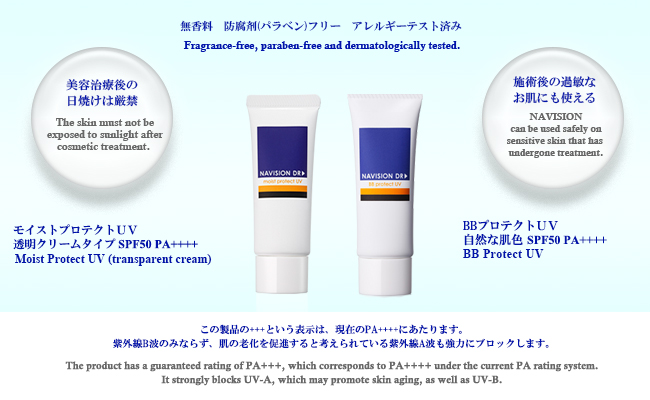 Protects the skin from UV rays while providing a bare-skin feel. Can be used on laser-treated sensitive skin. The sunscreen ensures that moisture is retained during the daytime and prevents blemishes and freckles while treating the skin.
Contains sodium acetylhyaluronate (highly moisturizing agent).

Gently conceals redness and subcutaneous bleeding after cosmetic treatment. Resistant to sweat and sebum. The sun protection cream provides a secure shield against UV rays while making the skin look brilliant.
Contains sodium acetylhyaluronate (highly moisturizing agent).
Contains skincare powder (vinyl dimethicone/methicone silsesquioxane crosspolymer).


This protects your skin from UV rays, while reliably covering the dark spots and reddish skin that are hard to cover with foundation alone. This can prevent your makeup from wearing off and can also be used for delicate skin. This product can be used after 4 days have elapsed since treatment such as removal of brown spots. It can be used in combination with foundation.


| Navision DR | |
| --- | --- |
| Moist Protect UV SPF50 PA++++ 25 g | ¥3,520 |
| BB Protect UV SPF50 PA++++ 25g | ¥3,520 |
| Spots Cover Concealer SPF40 PA+++ 15 g | ¥2,200 |
Cellpharma HQ Stick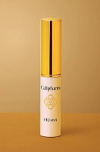 Cellpharma HQ Stick is a whitening medical cosmetic cream containing 5% of hydroquinone which inhibits the enzyme, tyrosinase when it begins the process of producing melanin pigments (darkening and blemishes). It also dissolves existing pigmentation and therefore, a few months of continuous use can lead to the gradual fading of blemishes. Furthermore, there is a synergetic effect with laser and IPL skin treatments.
| Cellpharma HQ Stick | |
| --- | --- |
| 1 stick | ¥5,500 |
| 2 sticks | ¥8,800 |
Lumixyl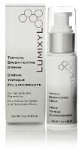 Lumixyl™ is a peptide technology that improves the appearance of hyperpigmentation at concentrations as low as 0.01%.
Jane Iredale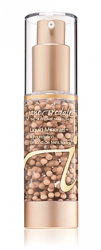 Liquid Minerals
The look is moist and light. The feel is like a second skin. A light-reflecting foundation in a special liquid formulation; the beads are actually liposomes encapsulating large amounts of active ingredients suspended in a gel of aloe vera and vegetable glycerine. State of the art technology allows the active ingredients to be time released into the skin.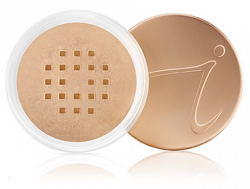 Amazing Base Loose Minerals SPF20
An incredible loose mineral foundation with UVA/UVB broad-spectrum sun protection. The look is creamy and luminous. The feel is like silk.
Provides exceptional coverage of any distraction including redness and brown spots